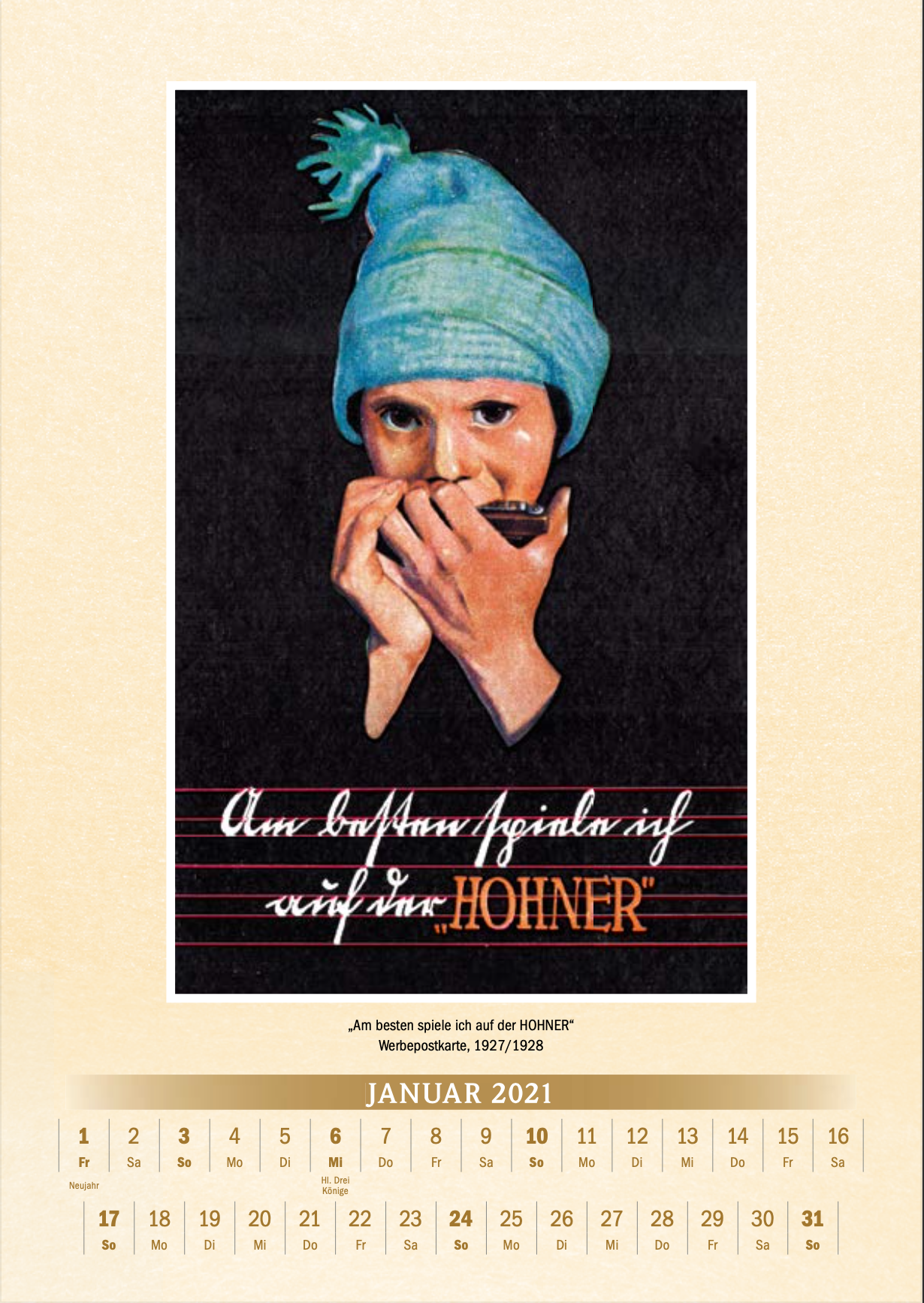 "I play best on the HOHNER" advertising postcard, 1927/28, designed by Edgar Scheibe
The advertising motif with the text line in German cursive looks antiquated. It was created against the background of the harmonica (school) orchestra movement, for which Hohner AG was massively promoting from around 1925.
There was a counterpart to the depicted motif of the boy in a pointed cap, which shows a girl in a white blouse playing the harmonica.
The two advertising motifs also appeared as metal signs.
In the Hohner trade press (customer magazine "Hohner-Klänge", No. 6/1930), the name of the artist who created the two advertising motifs is not mentioned. But the oldest source, a figure in the "1. New items addendum to Catalog A, edition 1927 ", reveals the designer: "Edgar Scheibe, Hanover". It was a well-known graphic artist.