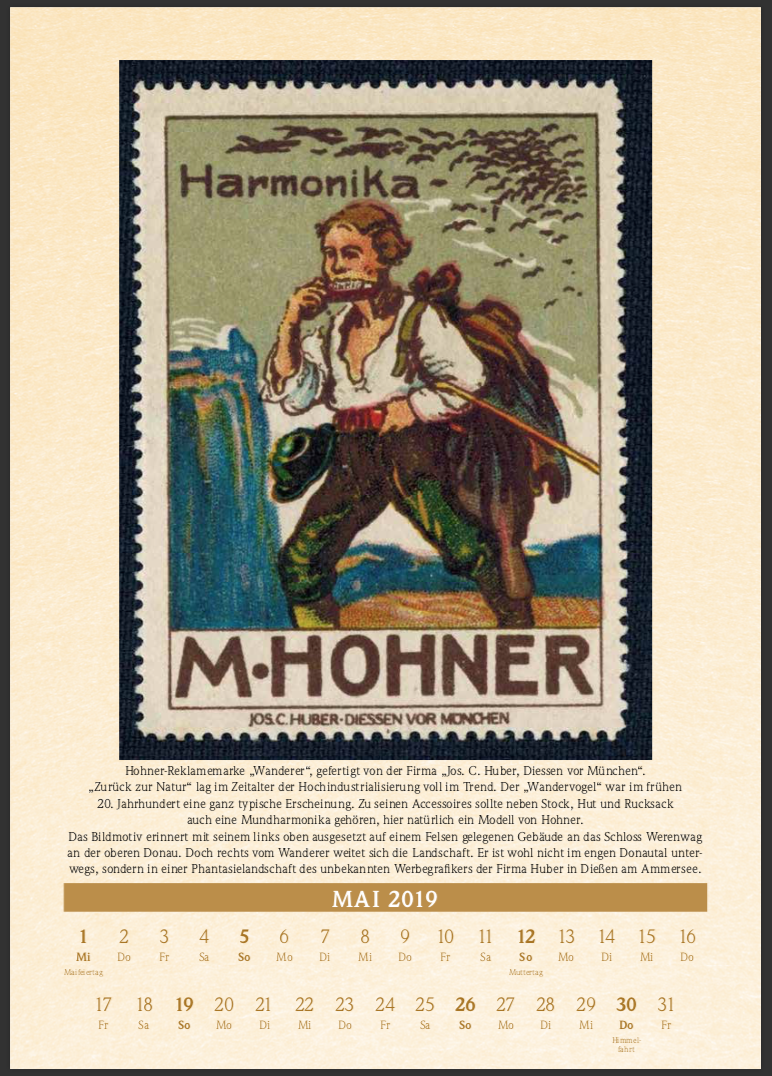 Hohner advertising stamp "Wanderer", manufactured by the company "Jos. C. Huber, Diessen vor München".
"Back to nature" was very much en vogue in the age of high industrialization. The "Wandervogel" was a very typical phenomenon in the early 20th century. His accessories should include a cane, hat and backpack as well as a harmonica, here of course a model by Hohner.
The motif is reminiscent of the castle Werenwag on the upper Danube. But to the right of the hiker widens the landscape. He is probably not in the narrow Danube valley on the way, but in a fantasy landscape of unknown advertising graphic artist of the company Huber in Dießen am Ammersee.